Rubavu: Three people died in a serious accident involving a truck that collided with a coaster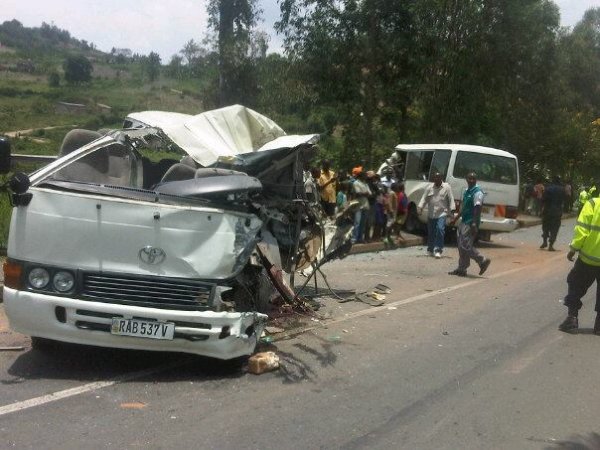 In the morning of this Tuesday, around 10 am, in Gisenyi Sector in Rubavu District, a serious car accident took place, killing three people and injuring many others.
The accident is said to have been caused by a truck that was carrying diesel that broke its brake and hit a Coaster vehicle belonging to the Virunga passenger transport company heading to Kigali City. It happened in the corridor going down to Gisenyi Hospital which is also frequent due to many accidents.
As soon as it happened, the security forces arrived and started providing first aid to the injured and they were taken to the doctor for observation.
The Executive Secretary of Gisenyi Sector, Tuyishime Jean Bosco, confirmed that there were casualties in the accident.He said, "The accident happened at 9:30 a.m. Three people died while the injured have not been identified. We sympathize with the families who lost their loved ones."
An deepnews reporter working in Rubavu, who arrived at the scene of the accident, said that he saw some people who may have died immediately, although the number of those who died has not yet been announced.
The accident closed the Rubavu-Musanze road for 30 minutes due to rescue operations.
The injured and those who died were taken to Gisenyi Hospital while the National Police continues rescue operations.
Some members of the families of those in the Virunga Coaster immediately went to the reception area at the Gisenyi Hospital to find out how they are doing.
Eric TWAHIRWA