How some governement officials quit the offices due to poor performance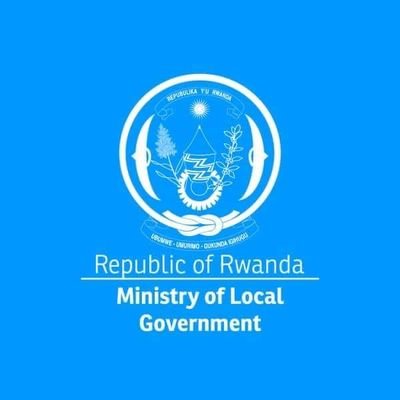 Rwanda government has continued to remind officials, whether appointed through the famous 'Yellow Paper', or elected through direct and hierarchical voting, that it is important to serve the people with loyalty.
A long list of those who failed the test keeps rotating across the local and central government institutions with more officials adding their names.
Their failure lead to either dismissal or resignation for "personal reasons".
A close look can indicate that this year, the local government, including district officials so far dominates the list which also include ministers, director generals, members of the parliament, army generals among others.
They have cases of drunkenness, asking and accepting illegal benefits, abuse of office, bribery, embezzlement among others.
A case of recidivism
There have been several cases, but one of the latest can be traced in late 2022 and involves the former Minister of Local Government Jean Marie Vianney Gatabazi.
The former minister was removed from his functions in a communiqué that appointed his successor Jean Claude Musabyimana on December 10,2022.
There was nothing specific on the removal of Gatabazi from his functions, but the public referred to cases of accountability which were recorded in recent years.
Gatabazi was on May 25,2020 removed from his functions of Governor of Northern Province on matters of accountability that were under investigation. He however bounced back nearly two months later on July 7, when he was reinstated as governor of the Northern Province.
On March 15, 2021, Gatabazi was promoted to greater heights when the appointing authority appointed him Minister of Local Government.
A couple of months after his removal, Gatabazi was involved in a case that dominated headlines of the local media.
On July 9,2023, a group of people met in Kinigi for an event whose agenda was "Inauguration of the Chief of Abakono clan".
The event was criticized as intended to saw division among the Rwandan community and dismissed by the ruling party-the Rwanda Patriotic Front (RPF) Inkotanyi.
This event cost several officials in the northern province their job
Rucyahana Mpuhwe Andrew who was vice Mayor for Economic Affairs in Musanze district resigned on July 24,2023.
"My Conscious convinced me that I made a gross mistake by attending an event like that without thinking twice to understand the effect that it would cause on the national unity," said Rucyahana adding that he was not worthy to proceed as a leader, but this started a long trend.
On August 8,2023, a communiqué signed by the Prime Minister dismissed several officials in the Northern Province over failing to safeguard the national unity, and the Abakono event was one of the reference though several other cases were mentioned on a different occasion.
Geoffrey Mushayija, the executive secretary of the Northern Province was on this list which also included the mayors Uwanyirigira Marie Chantal, and Nzeyimana Jean Marie Vianney of Burera and Gakenke district respectively together with Ramuli Janvier and Kamanzi Axelle, respectively mayor and vice mayor of Musanze district.
Other staff, including François Musabyimana from Musanze, Nsanzabandi Rushema Charles, Karisa Ngirumpatse Justin and Museveni Songa Rusakuza, all from Gakenke district also followed their bosses.
This was also the case for Innocent Twagirayezu, the Executive secretary of Kinigi sector which hosted the Abakono event.
The Western Province on the watch
Beside the Northern Province, also making headlines was the Western Province. The latter was hit hard by the disasters of floods which cost lives to more than 130 people in May.
In the wake of this challenge, a massive resignation and/or dismissal of leaders followed, prompting the general public to suggest that, to some extent, the way the local leaders behaved during the period when the people were bereaved was subject to blame, but the issue could be beyond the tragedy in some areas.
Starting the tour in the Western Province might have been the Mayor of Rubavu district Ildephonse Kambogo who was dismissed by the District Council-May 6,2023.
On August 28,2023 a communiqué signed by the Prime Minister on behalf of the Head of State dissolved the Rutsiro district Council over poor coordination and failure to communicate between members, bribery, favoritism, among others which undermined the district development.
Therefore, Murekatete Triphose, the district mayor was dismissed, together with her two deputies. At this particular period, Rutsiro, and the Western Province at large was in news over disputes of sand queries, where, it was alleged, local leaders too, were involved.
Currently, in the interim position of all these posts is Prosper Mulindwa who serves as district mayor.
Appolonie Mukamasabo, the Nyamasheke district mayor followed her local government comrades, not by her will, but after dismissal by the district council, while on October 23,2023, Vestine Mukarutesi the mayor for Karongi district closed the queue of the Western province, also after dismissal.
This wave however, did not spare the Western Province governor François Habitegeko who was removed from his functions by Prime Minister's communiqué on August 28,2023.
In the same communiqué, the Prime Minister dismissed Esperance Mukamana, the Director General for the National Land Authority.
From the West to Kigali, the road was not as clean as it should be.
Umutesi Solange, the Kicukiro District Administrative officer paid the cost of recklessness on March 31,2023.
During a meeting earlier before, she was seen answering to a question President Paul Kagame had asked.
The president said that Umutesi, and other officials were just indifferent in front of a problem of poor construction of a commercial building on the main road of Kicukiro – Bugesera.
The president said that he engaged the district twice to solve the problem in vain.
In this same meeting, the President asked an update on the issue of a poor construction project of a real estate called Urukumbuzi belonging to an investor known as Dubai in Kinyinya sector, Gasabo district.
The president learnt that the houses were nearly collapsing and quite in sorry state.
An investigation on responsibility pointed to the owner of the estate and several other officials, including Jeanne d'Arc Nyirabihogo who, at the time the estate started, was in charge of construction one stop centre in Gasabo district.
Nyirabihogo who had found a new job was dismissed as the vice mayor in Rwamagana district, Eastern Province over failure to fulfil her functions.
Subsequently, she was followed up in a court of law over the estate matter.
The Eastern Province is still dominating headlines with the latest case involving former Governor CG(Rtd)Emmanuel K. Gasana who was removed from his functions on October 25,2023, and then arrested for investigations on abuse of office and asking/taking illegal benefits.
His case has reached the court according to the prosecution, and he would appear any time.
Gasana started to come into the public limelight since May 25,2023 when he was arrested by the appointing authority on the function of Governor of Southern Province for investigation into accountability matters.
He was re-appointed governor for the Eastern Province nearly one year later on March 15,2021.
Drinking Spree
In a few cases, officials were straight to admit that they had a vice, or competent authorities were able to be very specific on why the country lost trust on some people.
A case of drunkenness at Rwanda parliament left people wondering since November 14,2023 when a member of Parliament Dr. Ntezimana Gamariel, a former academician resigned quoting his failure to control beer in his life.
"I would like to humbly apologize to Excellency the President of the Republic and to all Rwandans for drunk driving," said Mbonimana.
"I am humbly requesting you to have mercy Excellency, promising to stop drinking now and to serve the country with due diligence Excellency, if you trust me with other functions."
In an event earlier on, President Kagame had shared the whole story about Mbonimana who was caught by traffic police six times in drunk driving, but was not punished because of his immunity as member of parliament.
The president had criticized this status quo where someone can abuse the law and the law enforcers do as if nothing happened.
On more or less similar scenario, two more members of parliament followed the footsteps of Mbonimana and those include Celestin Habiyaremye and Kamanzi Ernest who resigned on November 21 and December 28,2022 respectively.
The list cuts across sectors of activities in Rwanda to also include army generals and senior officers. A case in point was on June 6,2023 when Maj. General Aloys Muganga and Brig. General Mutiganda were dismissed over drunkenness and insubordination.
Last but not least is a case involving former Director General of Rwanda Cooperative Agency(RCA) Professor Jean Bosco Harelimana who was dismissed from his functions in January this year.
Harelimana is currently battling an illegal tender court case. He was given bail a couple of weeks ago.
Citizens, 'Victims of instabilities'
In front of these shortfalls, the citizens say that they pay the cost of instability, especially in local government decentralized entities
They are concerned that when they bring their grievances to one official today, they come the following day and the official with their case is nowhere to be found, which requires them to start over and over again.
"You go to an office today find one official, but when you come a couple of days later, you find a different person. You have no idea how this disturbs us," said Mutabazi Jean de Dieu, a citizen of Musanze, Northern Province.
The citizen said they would wish to vote their local leaders including mayors and their deputies in direct election unlike today where they are voted in hierarchical election.
This, they think, can allow them to better task them and to hold them accountable.
"Sometimes we don't know our mayors, and they don't know us really much either. How can they serve us if they don't know very well what we go through?" asks Hategekimana Etienne.
KT Press contacted the Minister of local Government Jean Claude Musabyimana for a comment on the challenges that are affecting leadership in local government but he was not able to return the call until press time.
On several occasions, President Paul Kagame maintained that accountability is important for any leader in Rwanda.
"We fear people, we shy away from holding them accountable, to put them in the right place when they fail to fulfil their duties…no follow up, nothing! We should make a step further," Kagame said.'
source : ktpress.rw