Climate change may force many farmers to abandon the career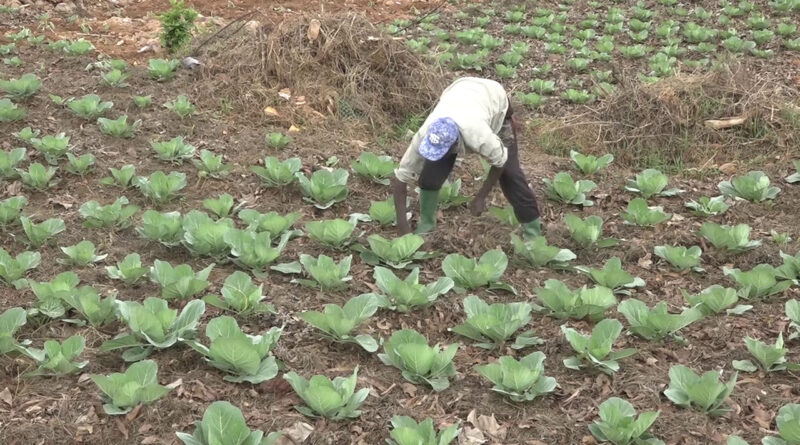 Some farmers say that climate change may cause a large number of farmers to leave, due to the losses they are facing because the decrease of the rains .
The effects of climate change in Rwanda are evident because the rains are not received in normal conditions, and this is causing losses to the farmers so that some of them say that nothing has been done for the government to accompany them, there are those who leave agriculture and do other things.
"a great number of farmers are going bankrupt, they would not get money, they would not be able to feed the family, nothing to sell at the market. In general, and if it is possible the government should install water dams to save our career and the farmer would not be able to do it. But if the government is the only savior " Uwimana Eugene, a farmer who lives in Gasabo district said
Another farmer also spoke to deepnews.org and said, "You see now that the late rains may fall and fall badly. What we sow also dies. The early crops die and the later crops die, because the rain fell at the wrong time." Karera said
An analysis of the impact of climate change shows that rainfall in Rwanda has decreased between 35 and 45 days.
It is a problem as the Government of Rwanda expresses that it is worried about, and that if nothing is done so that the people put effort into preserving the environment, the problem will get worse.
Dr Mujawamaliya Jean D'Arc, the Minister of Environment, talking to the state media, said: "We don't say that we have four seasons in the year anymore, because it is like this when the harvest should be balanced, and you get heat. I think you can see that we have been in the heat for days and it has been raining so hard, all of these are the effects of climate change. Therefore, every person who cares about him must do his best to preserve the environment and plants forests."
Rwanda is one of the countries with low immunity to the effects of climate change, but the Government shows that it is putting a lot of effort into dealing with the effects of climate change.
It is also is one of the countries that has a specialized machine for measuring climate change, as well as a country that has a dedicated center for air quality management.
Eric Twahirwa