Rwanda against "Led by Donkeys" story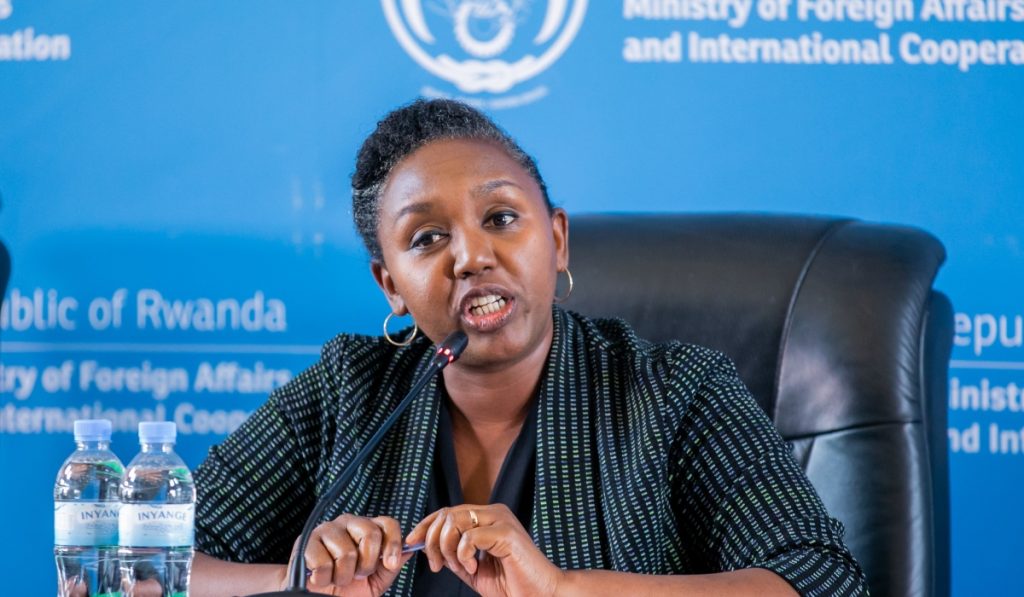 Rwanda is committed to the principle that every person – whether they're Rwandan or from elsewhere is treated equally, Yolande Makolo, the government spokesperson, has said.
Makolo was reacting to a story published on Saturday, September 30, where a British company, Led by Donkeys, reportedly set up a fake Southeast Asian company, and approached Chelgate, a firm that has previously worked with the Rwandan government, to find clarity regarding investing in Rwanda.
A meeting was then organized in August during which the Rwandan High Commissioner to the UK, Johnston Busingye, was also invited.
The meeting attracted various discussions in the context of bilateral relations between Rwanda and the UK, and according to Makolo, there were several factual inaccuracies.
For instance, she pointed out, that Chelgate – the company owned by Terence Fane-Saunders – mentioned in the piece does not represent the Rwandan Government nor did they when the meeting took place.
"We terminated our contract with Mr. Fane-Saunders' company more than a year ago and the comments he made should be disregarded as they carry no weight," she added.
Reacting to the broader issues covered in the story, Makolo highlighted that Rwanda is proud to work in partnership with the UK government to provide a solution.
She said; "On the wider issues covered in the piece, the broken global migration system is failing to protect the vulnerable, and empowering criminal smuggling gangs at an immeasurable human cost."
"There is nothing compassionate about allowing this situation to continue, which is why Rwanda is proud to work in partnership with the UK government to provide a solution."
In April 2022, UK and Rwanda signed a migration and economic development partnership that seeks to give a dignified life to people who leave their countries to seek asylum in European countries.
Under the agreement, some of these people would be relocated to Rwanda where they will be empowered through different initiatives.
"Because of Rwanda's recent history, our country has a deep connection to the plight of those seeking safety and opportunity in a new land. This has shaped Rwanda's approach to migration and asylum issues, and it is why Rwanda is the right place to support those looking for sanctuary and opportunity."
She added; "This continues to be central to Rwanda's reconstruction journey. Discrimination of any form is not tolerated here. This is enshrined in our constitution and upheld by our commitments to the rule of law."
Regarding the Migration and Economic Development Partnership, she maintained, that Rwanda and the UK operate from a position of mutual respect and open dialogue.
"The Rwandan High Commissioner to the UK plays an important role in maintaining our strong bilateral relationship with the United Kingdom as we collaborate productively across many areas, including migration."