Karenge water treatment plant set to increase capacity after budget upgrade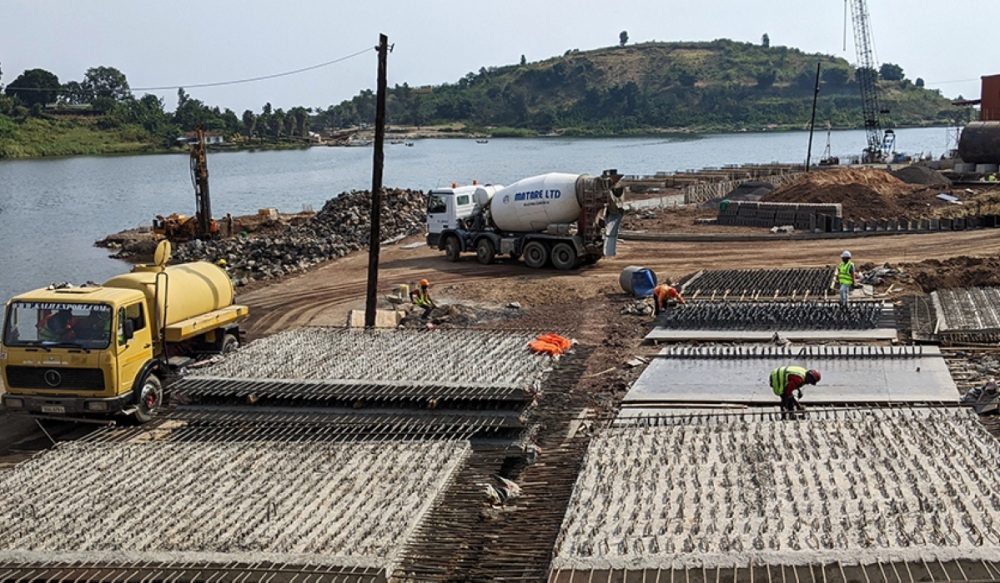 A $52 million (approx. Rwf62.8 billion) funding is expected to add 36,000 cubic metres of water to the daily production capacity of Karenge water treatment plant which is currently estimated at 12,000, according to the Minister of Finance and Economic Planning, Uzziel Ndagijimana.
This will be done through upgrading the plant, bringing its supply total capacity to 48,000 cubic metres a day, he indicated.
The plant is located on the shores of Lake Mugesera in Rwamagana District, Eastern Province. It will contribute to water supply in Rwamagana and in different parts of the City of Kigali, including Kanombe, Ndera and Rusororo.
On September 26, the lower chamber of Parliament adopted a law on the ratification of the $52 million loan agreement between the Government of Rwanda and the Hungarian Export-Import Bank, which is meant to increase the capacity of Karenge water treatment plant.
The agreement was signed between the Government and the bank representatives on July 16, 2023, in Kigali.
Ndagijimana told lawmakers that the loan will be paid in 24 years, at a zero per cent interest rate – meaning it is an interest-free loan.
Ndagijimana indicated that a large amount of water will be provided to Rwamagana district in order to contribute to water supply to Rwamagana industrial park being developed in the district, to facilitate factory operations.
Some parliamentarians expressed concern that residents in areas that do not have factories or are not in their vicinities might not get access to water in this project.
MP Christine Muhongayire said that increasing the plant's water processing capacity from 12,000 cubic metres a day to 48,000 cubic metres represents a significant development in terms of water availability. She wanted to know how water access would be improved as a result of the project.
MP Eugene Mussolini wanted to know whether residents from Karenge, Gahengeri, and Muyumbu will get access to water after implementation of the project, because they currently face a shortage of water, pointing out that a jerry can of water (20 litres) costs around Rwf500 in the area.
Ndagijimana allayed parliamentarians' concerns, saying that the plant will supply water to many residents in 10 sectors of Rwamagana District, including Karenge, Gahengeri, and Muyumbu.
n Rwanda, 82 per cent of households use water from improved drinking water (including spring/well, and public tap), according to the Fifth Rwanda Population and Housing Census, 2022 by the National Institute of Statistics of Rwanda.
Rwanda has a target to achieve universal access to clean water in 2024