The private sector is one of the most corrupt sectors in Rwanda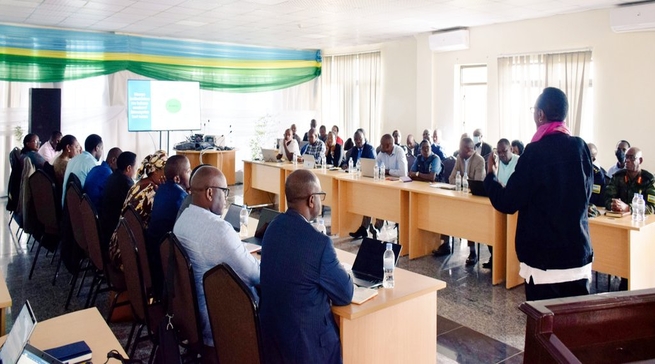 A study on the state of corruption in the country conducted by the anti-corruption and injustice organization, Transparency International Rwanda, shows that 29% of people have been asked for bribes directly or indirectly , in order to receive the services to which they are entitled in the government and the private sector the private sector
Over the past three years, the rate of corruption to receive the services to which they are entitled has increased by 10.6%.
Research published by the organization against corruption and injustice shows that the rate of corruption in this way, from 18.50% in 2019, and this year they have reached 29%.In 2020, they were 19.20% while in 2021, they were 22.99%.
This study alone shows that 86% of those who paid a bribe to receive legal services were unwilling to say so.The head of this organization, Ingabire Immaculée, says that exposing corruption requires proof.
He said: "Corruption is a crime and every crime requires strong and concrete evidence. Finding evidence of corruption is not always easy. People should know how to trap those asking for bribes so that they have solid evidence. You can say without chaining that too bad it discourages people, others tell you that I was afraid because it could affect me and that it is indeed possible, and there are those who tell you that I did not know not at what level to say it."
The private sector is also among the sectors that came to the fore in the early days of corruption, including financial institutions in the early days of lending.
Chief Ombudsman, Nirere Madeleine says 493 anti-corruption committees have been set up in the private sector to control corruption.
"Another thing is that there are anti-corruption committees provided for by the anti-corruption law of 2018, now there are 493 committees. Yesterday we met with these private institutions, including banks and financial companies. insurance, we have found it necessary for each agency to set up these committees that will help look at day-to-day issues and then they will report to the Ombudsman every 6 months."
The value of cash bribes received has increased as in 2020 bribes worth more than 19 million were paid, in 2021 bribes worth more than 14 million were paid been paid and in this year 2022, more than 30 million have been paid.
Some of the corrupt officials who have been prosecuted this year are those from the local government, the judiciary, the police, government agencies such as tax and customs, the energy company REG, the sewerage and sanitation agency. WASAC and other private sector institutions, including financial institutions.
Eric Twahirwa