Confusion and concern over natural water being treated as Traditional medicine or alcohol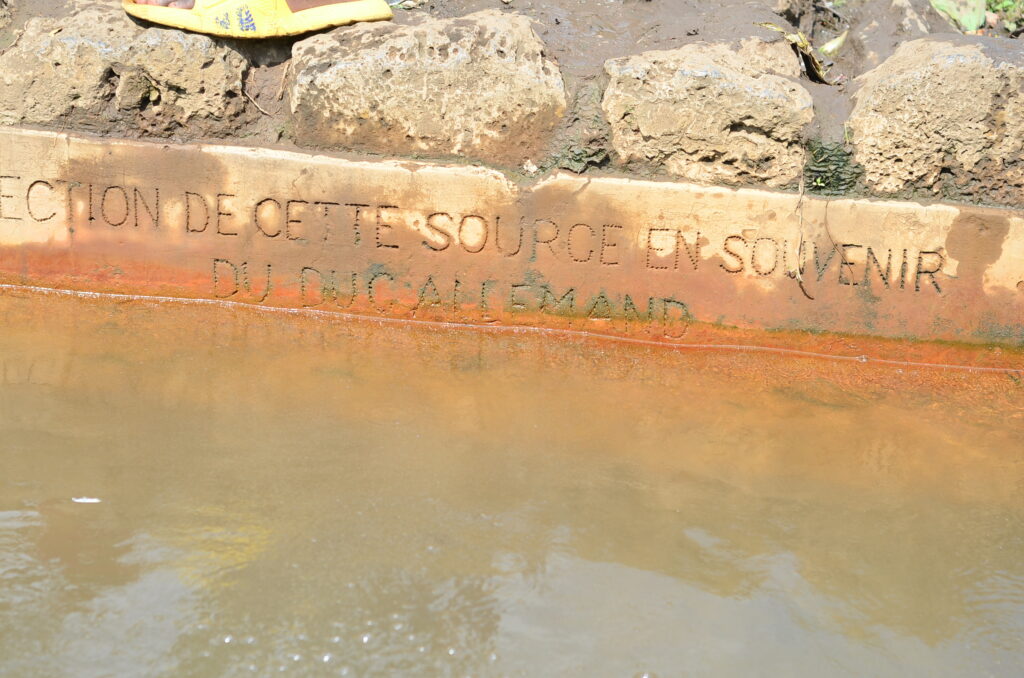 Amakera water springs are located in different parts of Musanze district, a special spring is
located in Cyabararika cell in Muhoza sector known as Ryankandagiro.
It would be amazing if you stay there at least three minutes without seeing someone come and
drink it, it's always busy! There are also those who mix it with other things such as Jus of
powder and so on.
He who heard the name 'Amakera' makes him curious to know what that water is like. When
you reach it, is boiling! But you'll be surprised when you test or you put your arm in, it's so cold!
Those we met at this water spring tell DEEPNEWS that they treat this water as a medicine,
because whoever drinks it when he or she feels sick in the stomach, it cures him.
"I was not born in this area, I found them drinking. This water contains something similar to rock salt and we know our ancestors considered it a medicine. The adults used to say that this water has been a cure since ancient times" Niyonzima Valentin, inhabitant of Musanze region for two years, said
"The problem I have is how many people drink it without any research to prove whether it is
good or bad." Valentin added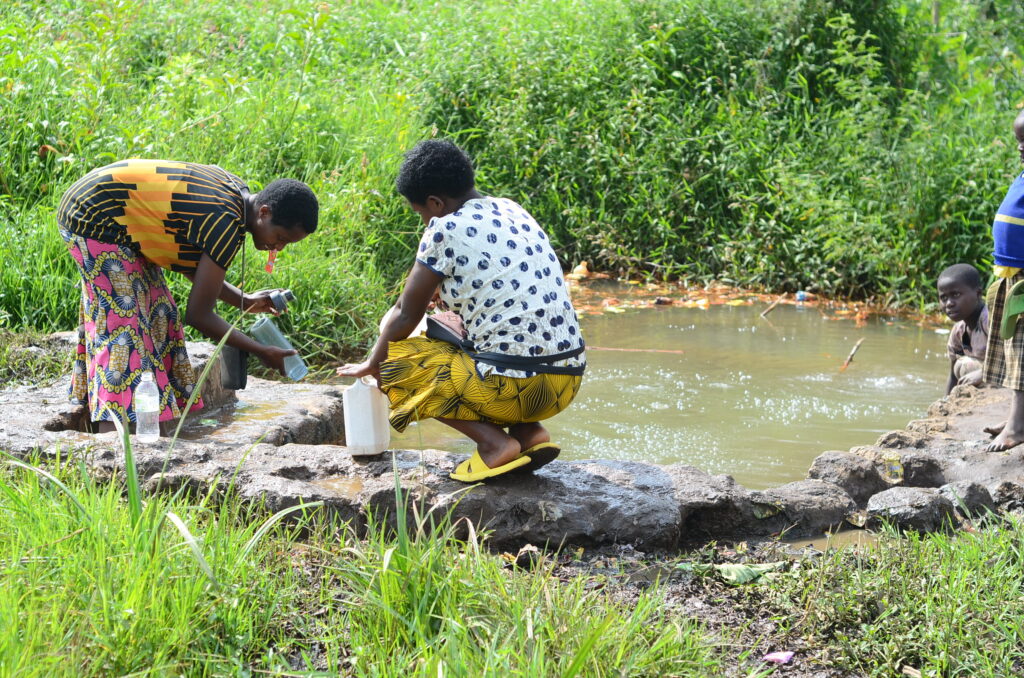 People of different ages use this water spring
Uwineza Joseline says that she grew up and found many people including her parents drunk
this water. She declared that they are different from other water because they drink and
become thirsty.
"This water is like beer, if you drink it, you fill better and strong like someone who
drinks beer. Our concern is the lack of cleanliness. Even white people come and
drink it." She said
These residents say that this water is a gift from God and they are not afraid of comparing it to
the holy land in water . Senzira Appolinaire wants this water be cleaned sufficiently so that those who need it can safely carry it.
"If they do it well, it will give us benefits in the field of tourism. We
recommend building and making gardens around so that it wouldn't mix with other bad water,
apart from that; they wouldn't prevent people from drinking it." He recommended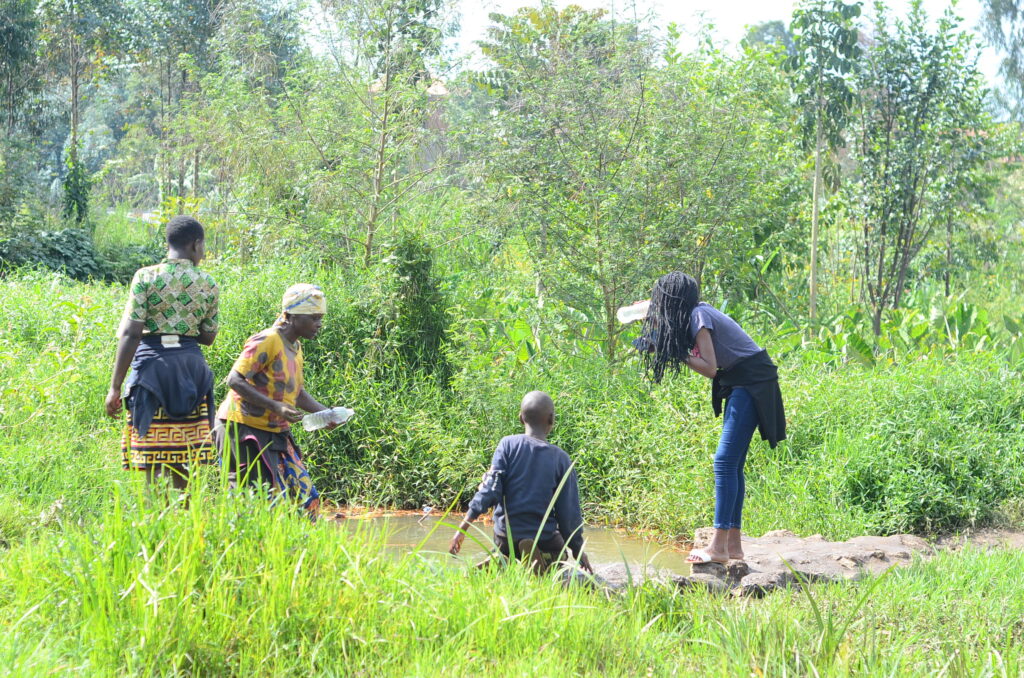 There are those who come from other areas to drink it
The mayor of Musanze, Ramuli Janvier asked the people to avoid drinking dirty water, because
it can affect their health.
He said, "The campaign we are in, is to stop people from drinking that water because they are mixed
with bad water from Mpenge River. it may affect the lives of citizens."
However, Mayor Rumuli urged investors to visit them and invest in it. "Someone once told us that
this old water in developed countries is processed , bottled and sold. It is the reason why we are
encouraging investors to visit this source"
Elie Sinayitutse, the coordinator of the Department of Conservation of Biodiversity in the
Nature Rwanda project, told DEEPNEWS that a research study should be conducted, especially
at the level of Rwandan Universities.
He said, "What we are doing is to preserve these sources of Mpenge not to do an investment. If
there is a partner who would like to use it, we are ready to cooperate and help him as much as
we can, we are planning the research at the level of university of Rwanda."
Even though this water is mixing with other streams, it seems that a wall was built to separate
it from others. This kind of building is more than a hundred years old as evidenced by the signs
of the German who built it.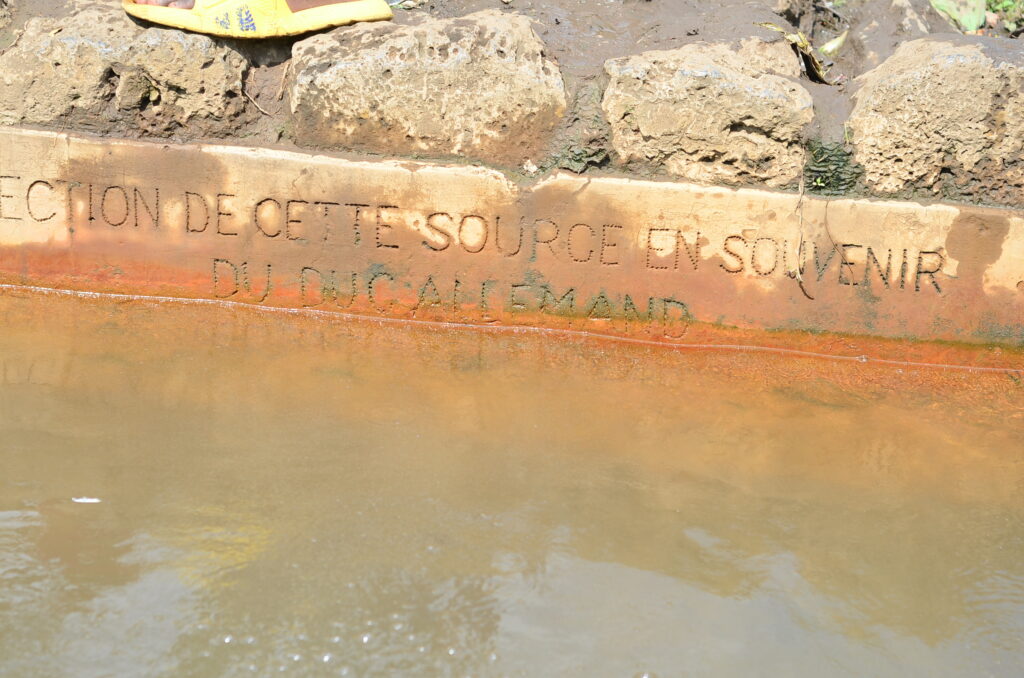 The building made by German to separate it with other streams and left the sign on it
Thierry NDIKUMWENAYO & Eric Twahirwa